Your just a step away from an Ultimate Lawn!
Call us with your address and in just a few clicks of the mouse we can compute your lawn size from Google Earth.
Simple as that!
Prefer to receive your quote by email, or here after normal office hours?
No problem! Use our handy form and we will get back you you at your convenience.
<!-- AWeber Web Form Generator 3.0.1 --><!-- [et_pb_line_break_holder] --><style type="text/css"><!-- [et_pb_line_break_holder] -->#af-form-2049413396 .af-body .af-textWrap, #af-form-2049413396 .af-body .af-selectWrap, #af-form-2049413396 .choiceList-radio-inline, #af-form-2049413396 .choiceList-radio-stacked{width:70%;display:block;float:right;}<!-- [et_pb_line_break_holder] -->#af-form-2049413396 .af-body .privacyPolicy{color:#459046;font-size:12px;font-family:Times New Roman, serif;}<!-- [et_pb_line_break_holder] -->#af-form-2049413396 .af-body a{color:#0096FA;text-decoration:underline;font-style:normal;font-weight:normal;}<!-- [et_pb_line_break_holder] -->#af-form-2049413396 .af-body input.text, #af-form-2049413396 .af-body textarea{background-color:#FFFFFF;border-color:#000000;border-width:1px;border-style:solid;color:#000000;text-decoration:none;font-style:normal;font-weight:normal;font-size:13px;font-family:Verdana, sans-serif;}<!-- [et_pb_line_break_holder] -->#af-form-2049413396 .af-body input.text:focus, #af-form-2049413396 .af-body textarea:focus{background-color:#FFFAD6;border-color:#030303;border-width:1px;border-style:solid;}<!-- [et_pb_line_break_holder] -->#af-form-2049413396 .af-body label.choice{color:#000000;text-decoration:none;font-style:normal;font-weight:normal;font-size:inherit;font-family:inherit;}<!-- [et_pb_line_break_holder] -->#af-form-2049413396 .af-body label.previewLabel{display:block;float:left;width:25%;text-align:left;color:#0B4D0B;text-decoration:none;font-style:normal;font-weight:normal;font-size:18px;font-family:Times New Roman, serif;}<!-- [et_pb_line_break_holder] -->#af-form-2049413396 .af-body{padding-bottom:10px;padding-top:10px;background-repeat:repeat-x;background-position:center;background-image:none;color:#459046;font-size:12px;font-family:Times New Roman, serif;}<!-- [et_pb_line_break_holder] -->#af-form-2049413396 .af-element-radio, #af-form-2049413396 input.radio{margin-left:0px;}<!-- [et_pb_line_break_holder] -->#af-form-2049413396 .af-footer{padding-bottom:10px;padding-top:140px;padding-right:20px;padding-left:20px;background-color:transparent;background-repeat:no-repeat;background-position:top right;background-image:url("https://forms.aweber.com/images/forms/garden/grass/footer.png");border-width:1px;border-bottom-style:none;border-left-style:none;border-right-style:none;border-top-style:none;color:#FFFFFF;font-size:14px;font-family:Times New Roman, serif;}<!-- [et_pb_line_break_holder] -->#af-form-2049413396 .af-header{padding-bottom:5px;padding-top:5px;padding-right:20px;padding-left:20px;background-color:#459046;background-repeat:repeat-x;background-position:top;background-image:none;border-color:#3F7522;border-width:1px;border-bottom-style:solid;border-left-style:none;border-right-style:none;border-top-style:none;color:#FFFFFF;font-size:24px;font-family:Times New Roman, serif;}<!-- [et_pb_line_break_holder] -->#af-form-2049413396 .af-quirksMode .bodyText{padding-top:2px;padding-bottom:2px;}<!-- [et_pb_line_break_holder] -->#af-form-2049413396 .af-quirksMode{padding-right:20px;padding-left:20px;}<!-- [et_pb_line_break_holder] -->#af-form-2049413396 .af-standards .af-element{padding-right:20px;padding-left:20px;}<!-- [et_pb_line_break_holder] -->#af-form-2049413396 .bodyText p{margin:1em 0;}<!-- [et_pb_line_break_holder] -->#af-form-2049413396 .buttonContainer input.submit{background-image:url("https://forms.aweber.com/images/auto/gradient/button/4a0.png");background-position:top left;background-repeat:repeat-x;background-color:#248a00;border:1px solid #248a00;color:#FFFFFF;text-decoration:none;font-style:normal;font-weight:normal;font-size:18px;font-family:Verdana, sans-serif;}<!-- [et_pb_line_break_holder] -->#af-form-2049413396 .buttonContainer input.submit{width:auto;}<!-- [et_pb_line_break_holder] -->#af-form-2049413396 .buttonContainer{text-align:right;}<!-- [et_pb_line_break_holder] -->#af-form-2049413396 .choiceList-radio-inline .af-element-radio{margin-right:10px;}<!-- [et_pb_line_break_holder] -->#af-form-2049413396 body,#af-form-2049413396 dl,#af-form-2049413396 dt,#af-form-2049413396 dd,#af-form-2049413396 h1,#af-form-2049413396 h2,#af-form-2049413396 h3,#af-form-2049413396 h4,#af-form-2049413396 h5,#af-form-2049413396 h6,#af-form-2049413396 pre,#af-form-2049413396 code,#af-form-2049413396 fieldset,#af-form-2049413396 legend,#af-form-2049413396 blockquote,#af-form-2049413396 th,#af-form-2049413396 td{float:none;color:inherit;position:static;margin:0;padding:0;}<!-- [et_pb_line_break_holder] -->#af-form-2049413396 button,#af-form-2049413396 input,#af-form-2049413396 submit,#af-form-2049413396 textarea,#af-form-2049413396 select,#af-form-2049413396 label,#af-form-2049413396 optgroup,#af-form-2049413396 option{float:none;position:static;margin:0;}<!-- [et_pb_line_break_holder] -->#af-form-2049413396 div{margin:0;}<!-- [et_pb_line_break_holder] -->#af-form-2049413396 fieldset{border:0;}<!-- [et_pb_line_break_holder] -->#af-form-2049413396 form,#af-form-2049413396 textarea,.af-form-wrapper,.af-form-close-button,#af-form-2049413396 img{float:none;color:inherit;position:static;background-color:none;border:none;margin:0;padding:0;}<!-- [et_pb_line_break_holder] -->#af-form-2049413396 input,#af-form-2049413396 button,#af-form-2049413396 textarea,#af-form-2049413396 select{font-size:100%;}<!-- [et_pb_line_break_holder] -->#af-form-2049413396 p{color:inherit;}<!-- [et_pb_line_break_holder] -->#af-form-2049413396 select,#af-form-2049413396 label,#af-form-2049413396 optgroup,#af-form-2049413396 option{padding:0;}<!-- [et_pb_line_break_holder] -->#af-form-2049413396 table{border-collapse:collapse;border-spacing:0;}<!-- [et_pb_line_break_holder] -->#af-form-2049413396 ul,#af-form-2049413396 ol{list-style-image:none;list-style-position:outside;list-style-type:disc;padding-left:40px;}<!-- [et_pb_line_break_holder] -->#af-form-2049413396,#af-form-2049413396 .quirksMode{width:100%;max-width:350px;}<!-- [et_pb_line_break_holder] -->#af-form-2049413396.af-quirksMode{overflow-x:hidden;}<!-- [et_pb_line_break_holder] -->#af-form-2049413396{background-color:#FFFFFF;border-color:#3F7522;border-width:1px;border-style:solid;}<!-- [et_pb_line_break_holder] -->#af-form-2049413396{display:block;}<!-- [et_pb_line_break_holder] -->#af-form-2049413396{overflow:hidden;}<!-- [et_pb_line_break_holder] -->.af-body .af-textWrap{text-align:left;}<!-- [et_pb_line_break_holder] -->.af-body input.image{border:none!important;}<!-- [et_pb_line_break_holder] -->.af-body input.submit,.af-body input.image,.af-form .af-element input.button{float:none!important;}<!-- [et_pb_line_break_holder] -->.af-body input.text{width:100%;float:none;padding:2px!important;}<!-- [et_pb_line_break_holder] -->.af-body.af-standards input.submit{padding:4px 12px;}<!-- [et_pb_line_break_holder] -->.af-clear{clear:both;}<!-- [et_pb_line_break_holder] -->.af-element input.radio{width:inherit!important;}<!-- [et_pb_line_break_holder] -->.af-element label{text-align:left;display:block;float:left;}<!-- [et_pb_line_break_holder] -->.af-element-radio label,.af-element-radio input.radio{display:inline!important;float:none!important;}<!-- [et_pb_line_break_holder] -->.af-element-radio label{display:inline;}<!-- [et_pb_line_break_holder] -->.af-element-radio.inline{float:left;margin-left:0;margin-right:7px;}<!-- [et_pb_line_break_holder] -->.af-element.radio{display:block!important;}<!-- [et_pb_line_break_holder] -->.af-element{padding-bottom:5px;padding-top:5px;}<!-- [et_pb_line_break_holder] -->.af-form-wrapper{text-indent:0;}<!-- [et_pb_line_break_holder] -->.af-form{text-align:left;margin:auto;}<!-- [et_pb_line_break_holder] -->.af-header,.af-footer{margin-bottom:0;margin-top:0;padding:10px;}<!-- [et_pb_line_break_holder] -->.af-quirksMode .af-element{padding-left:0!important;padding-right:0!important;}<!-- [et_pb_line_break_holder] -->.af-usaddress input{margin-bottom:5px;}<!-- [et_pb_line_break_holder] -->.af-usaddress{padding:6px 0;}<!-- [et_pb_line_break_holder] -->.choiceList-radio-inline .af-element-radio{float:left;}<!-- [et_pb_line_break_holder] -->.lbl-right .af-element label{text-align:right;}<!-- [et_pb_line_break_holder] -->body {<!-- [et_pb_line_break_holder] -->}<!-- [et_pb_line_break_holder] --><!-- [et_pb_line_break_holder] --></style><!-- [et_pb_line_break_holder] --><form method="post" class="af-form-wrapper" accept-charset="UTF-8" action="https://www.aweber.com/scripts/addlead.pl" ><!-- [et_pb_line_break_holder] --><div style="display: none;"><!-- [et_pb_line_break_holder] --><input type="hidden" name="meta_web_form_id" value="2049413396" /><!-- [et_pb_line_break_holder] --><input type="hidden" name="meta_split_id" value="" /><!-- [et_pb_line_break_holder] --><input type="hidden" name="listname" value="ultimateturfl" /><!-- [et_pb_line_break_holder] --><input type="hidden" name="redirect" value="" id="redirect_9be829073be86eebf4ad221fbaeff5a4" /><!-- [et_pb_line_break_holder] --><!-- [et_pb_line_break_holder] --><input type="hidden" name="meta_adtracking" value="Ultimate_Turf" /><!-- [et_pb_line_break_holder] --><input type="hidden" name="meta_message" value="1" /><!-- [et_pb_line_break_holder] --><input type="hidden" name="meta_required" value="name,email" /><!-- [et_pb_line_break_holder] --><!-- [et_pb_line_break_holder] --><input type="hidden" name="meta_tooltip" value="" /><!-- [et_pb_line_break_holder] --></div><!-- [et_pb_line_break_holder] --><div id="af-form-2049413396" class="af-form"><div id="af-header-2049413396" class="af-header"><div class="bodyText"><p>Request A Quote! </p></div></div><!-- [et_pb_line_break_holder] --><div id="af-body-2049413396" class="af-body af-standards"><!-- [et_pb_line_break_holder] --><div class="af-element"><!-- [et_pb_line_break_holder] --><label class="previewLabel" for="awf_field-96170354">Name: </label><!-- [et_pb_line_break_holder] --><div class="af-textWrap"><!-- [et_pb_line_break_holder] --><input id="awf_field-96170354" type="text" name="name" class="text" value="" onfocus=" if (this.value == '') { this.value = ''; }" onblur="if (this.value == '') { this.value='';} " tabindex="500" /><!-- [et_pb_line_break_holder] --></div><!-- [et_pb_line_break_holder] --><div class="af-clear"></div></div><!-- [et_pb_line_break_holder] --><div class="af-element"><!-- [et_pb_line_break_holder] --><label class="previewLabel" for="awf_field-96170355">Email: </label><!-- [et_pb_line_break_holder] --><div class="af-textWrap"><input class="text" id="awf_field-96170355" type="text" name="email" value="" tabindex="501" onfocus=" if (this.value == '') { this.value = ''; }" onblur="if (this.value == '') { this.value='';} " /><!-- [et_pb_line_break_holder] --></div><div class="af-clear"></div><!-- [et_pb_line_break_holder] --></div><!-- [et_pb_line_break_holder] --><div class="af-element"><!-- [et_pb_line_break_holder] --><label class="previewLabel" for="awf_field-96170356">Irrigation System:</label><!-- [et_pb_line_break_holder] --><div class="af-selectWrap"><select id="awf_field-96170356" name="custom Irrigation System" tabindex="502" > <!-- [et_pb_line_break_holder] --><option class="multiChoice" value="Yes">Yes</option><!-- [et_pb_line_break_holder] --><option class="multiChoice" value="No">No</option><!-- [et_pb_line_break_holder] --></select><!-- [et_pb_line_break_holder] --></div><input type="hidden" name="meta_preselected_awf_field-96170356" value=""/><div class="af-clear"></div></div><div class="af-element"><div><label class="previewLabel" for="awf_field-961703570">Interest:</label><div class="choiceList choiceList-radio-stacked"><!-- [et_pb_line_break_holder] --><div class="af-element-radio multiChoice"><!-- [et_pb_line_break_holder] --><input class="radio" type="radio" id="awf_field-961703570" name="custom Interest" value="Flower Bed Maintenance" tabindex="503" /> <!-- [et_pb_line_break_holder] --><label class="choice" for="awf_field-961703570">Flower Bed Maintenance</label><!-- [et_pb_line_break_holder] --><div class="af-clear"></div></div><div class="af-element-radio multiChoice"><!-- [et_pb_line_break_holder] --><input class="radio" type="radio" id="awf_field-961703571" name="custom Interest" value="Rose Maintenance" tabindex="504" /> <!-- [et_pb_line_break_holder] --><label class="choice" for="awf_field-961703571">Rose Maintenance</label><!-- [et_pb_line_break_holder] --><div class="af-clear"></div></div><div class="af-element-radio multiChoice"><!-- [et_pb_line_break_holder] --><input class="radio" type="radio" id="awf_field-961703572" name="custom Interest" value="Flower Design & Planting" tabindex="505" /> <!-- [et_pb_line_break_holder] --><label class="choice" for="awf_field-961703572">Flower Design & Planting</label><!-- [et_pb_line_break_holder] --><div class="af-clear"></div></div><div class="af-element-radio multiChoice"><!-- [et_pb_line_break_holder] --><input class="radio" type="radio" id="awf_field-961703573" name="custom Interest" value="Fertilization" tabindex="506" /> <!-- [et_pb_line_break_holder] --><label class="choice" for="awf_field-961703573">Fertilization</label><!-- [et_pb_line_break_holder] --><div class="af-clear"></div></div><div class="af-element-radio multiChoice"><!-- [et_pb_line_break_holder] --><input class="radio" type="radio" id="awf_field-961703574" name="custom Interest" value="Commercial Plowing" tabindex="507" /> <!-- [et_pb_line_break_holder] --><label class="choice" for="awf_field-961703574">Commercial Plowing</label><!-- [et_pb_line_break_holder] --><input type="hidden" name="tagif_custom Interest:Commercial Plowing" value="plow"><!-- [et_pb_line_break_holder] --><div class="af-clear"></div></div></div></div><div class="af-clear"></div></div><div class="af-element"><!-- [et_pb_line_break_holder] --><label class="previewLabel" for="awf_field-96170358street1">Street 1:</label><!-- [et_pb_line_break_holder] --><div class="af-textWrap"><input id="awf_field-96170358street1" type="text" class="text" name="custom US Address (Street 1)" tabindex="508" /></div> <!-- [et_pb_line_break_holder] --><div class="af-clear"></div></div><!-- [et_pb_line_break_holder] --><div class="af-element"><!-- [et_pb_line_break_holder] --><label class="previewLabel" for="awf_field-96170358street2">Street 2:</label><!-- [et_pb_line_break_holder] --><div class="af-textWrap"><input id="awf_field-96170358street2" type="text" class="text" name="custom US Address (Street 2)" tabindex="509" /></div> <!-- [et_pb_line_break_holder] --><div class="af-clear"></div></div><!-- [et_pb_line_break_holder] --><div class="af-element"><!-- [et_pb_line_break_holder] --><label class="previewLabel" for="awf_field-96170358city">City:</label><!-- [et_pb_line_break_holder] --><div class="af-textWrap"><input id="awf_field-96170358city" type="text" class="text" name="custom US Address (City)" tabindex="510" /></div> <!-- [et_pb_line_break_holder] --><div class="af-clear"></div></div><!-- [et_pb_line_break_holder] --><div class="af-element"><!-- [et_pb_line_break_holder] --><label class="previewLabel" for="awf_field-96170358zip">ZIP Code:</label><!-- [et_pb_line_break_holder] --><div class="af-textWrap"><input id="awf_field-96170358zip" type="text" class="text" name="custom US Address (ZIP Code)" tabindex="511" /></div> <!-- [et_pb_line_break_holder] --><div class="af-clear"></div></div><!-- [et_pb_line_break_holder] --><div class="af-element"><!-- [et_pb_line_break_holder] --><label class="previewLabel" for="awf_field-96170359">Phone Number:</label><!-- [et_pb_line_break_holder] --><div class="af-textWrap"><input type="text" id="awf_field-96170359" class="text" name="custom Phone Number" value="" onfocus=" if (this.value == '') { this.value = ''; }" onblur="if (this.value == '') { this.value='';} " tabindex="512" /></div><!-- [et_pb_line_break_holder] --><div class="af-clear"></div></div><div class="af-element buttonContainer"><!-- [et_pb_line_break_holder] --><input name="submit" class="submit" type="submit" value="Submit" tabindex="513" /><!-- [et_pb_line_break_holder] --><div class="af-clear"></div><!-- [et_pb_line_break_holder] --></div><!-- [et_pb_line_break_holder] --><div class="af-element privacyPolicy" style="text-align: center"><p>We respect your <a title="Privacy Policy" href="https://www.aweber.com/permission.htm" target="_blank" rel="nofollow">email privacy</a></p><!-- [et_pb_line_break_holder] --><div class="af-clear"></div><!-- [et_pb_line_break_holder] --></div><!-- [et_pb_line_break_holder] --><div class="af-element poweredBy" style="text-align: center; font-size: 9px;"><p><a href="https://www.aweber.com" title="Email Marketing">Email Marketing</a> by AWeber</p><!-- [et_pb_line_break_holder] --><div class="af-clear"></div><!-- [et_pb_line_break_holder] --></div><!-- [et_pb_line_break_holder] --></div><!-- [et_pb_line_break_holder] --><div id="af-footer-2049413396" class="af-footer"><div class="bodyText"><p>You deserve an Ultimate Tuf! Check your email once you submit the form to verify your email address for followup. Thank you! </p></div></div><!-- [et_pb_line_break_holder] --></div><!-- [et_pb_line_break_holder] --><div style="display: none;"><img src="https://forms.aweber.com/form/displays.htm?id=TAwsnCyMzMycbA==" alt="" /></div><!-- [et_pb_line_break_holder] --></form><!-- [et_pb_line_break_holder] --><script type="text/javascript"><!-- [et_pb_line_break_holder] -->// Special handling for facebook iOS since it cannot open new windows<!-- [et_pb_line_break_holder] -->(function() {<!-- [et_pb_line_break_holder] --> if (navigator.userAgent.indexOf('FBIOS') !== -1 || navigator.userAgent.indexOf('Twitter for iPhone') !== -1) {<!-- [et_pb_line_break_holder] --> document.getElementById('af-form-2049413396').parentElement.removeAttribute('target');<!-- [et_pb_line_break_holder] --> }<!-- [et_pb_line_break_holder] -->})();<!-- [et_pb_line_break_holder] --></script><script type="text/javascript"><!-- [et_pb_line_break_holder] --> <!--<!-- [et_pb_line_break_holder] --> (function() {<!-- [et_pb_line_break_holder] --> var IE = /*@cc_on!@*/false;<!-- [et_pb_line_break_holder] --> if (!IE) { return; }<!-- [et_pb_line_break_holder] --> if (document.compatMode && document.compatMode == 'BackCompat') {<!-- [et_pb_line_break_holder] --> if (document.getElementById("af-form-2049413396")) {<!-- [et_pb_line_break_holder] --> document.getElementById("af-form-2049413396").className = 'af-form af-quirksMode';<!-- [et_pb_line_break_holder] --> }<!-- [et_pb_line_break_holder] --> if (document.getElementById("af-body-2049413396")) {<!-- [et_pb_line_break_holder] --> document.getElementById("af-body-2049413396").className = "af-body inline af-quirksMode";<!-- [et_pb_line_break_holder] --> }<!-- [et_pb_line_break_holder] --> if (document.getElementById("af-header-2049413396")) {<!-- [et_pb_line_break_holder] --> document.getElementById("af-header-2049413396").className = "af-header af-quirksMode";<!-- [et_pb_line_break_holder] --> }<!-- [et_pb_line_break_holder] --> if (document.getElementById("af-footer-2049413396")) {<!-- [et_pb_line_break_holder] --> document.getElementById("af-footer-2049413396").className = "af-footer af-quirksMode";<!-- [et_pb_line_break_holder] --> }<!-- [et_pb_line_break_holder] --> }<!-- [et_pb_line_break_holder] --> })();<!-- [et_pb_line_break_holder] --> --><!-- [et_pb_line_break_holder] --></script><!-- [et_pb_line_break_holder] --><script type="text/javascript">document.getElementById('redirect_9be829073be86eebf4ad221fbaeff5a4').value = document.location;</script><!-- [et_pb_line_break_holder] --><!-- /AWeber Web Form Generator 3.0.1 -->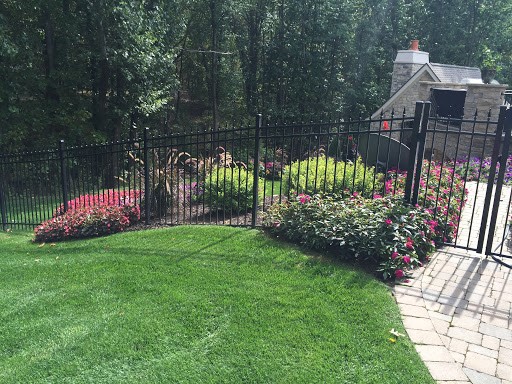 P.S. We can not be held responsible for your jealous neighbors! We guarantee that your lawn will be the greenest in the neighborhood! Unless of course we work on your neighbors lawn also! In that case a tie is good.